Interior Drain Tile in Aurora and Surrounding Areas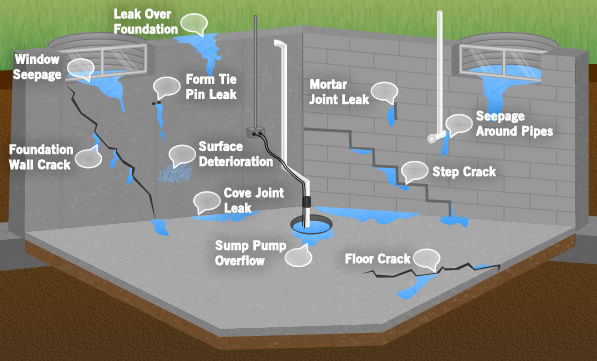 What is a Drain Tile System?
A drain tile system is designed to collect and redirect water seepage away from the house. Drain tiles can be installed either on the interior perimeter of the foundation or along the exterior of a home's foundation.
Drain tiles consist of a perforated pipe with weep holes along one side set in a trench and covered with gravel. We cover the pipe with a nylon filter sock to prevent the pipe from filling with debris. The water that enters the pipe is then redirected to the sump pump pit.
Most drain tile systems are designed from the same concept. The differences come in the materials, shape of the pipe, placement, and the appropriate level of pitch to ensure proper direction of water. 
Everseal Basement Waterproofing uses the best materials and technique in the industry. We only use a perforated PVC pipe with a nylon filter sock, preventing a debris filled pipe.
Drain Tile Installation Steps:
Remove a 12" perimeter of concrete floor along basement walls
Dig trench with a depth around 8"-11" deep
Ensure there is a proper pitch toward the sump pit
Remove debris, included broken concrete.
If no existing sump pit, dig sump pit 30 inches deep
Install sump pit
Install perforated PVC pipe with nylon filter sock
Cover PVC pipe with ¾ washed gravel
Install hydro-channel along basement perimeter trench
Re-pour concrete floor, ensuring a level floor
*Interior Drain Tile installation times vary from 1-3 days depending on the scale of the project. Everseal has the hardest working crews ensuring your drain tile installation is completed in a timely manner.  We will leave your basement as clean, if not cleaner, than when we began.
*All interior drain tile installations include hydro-channel,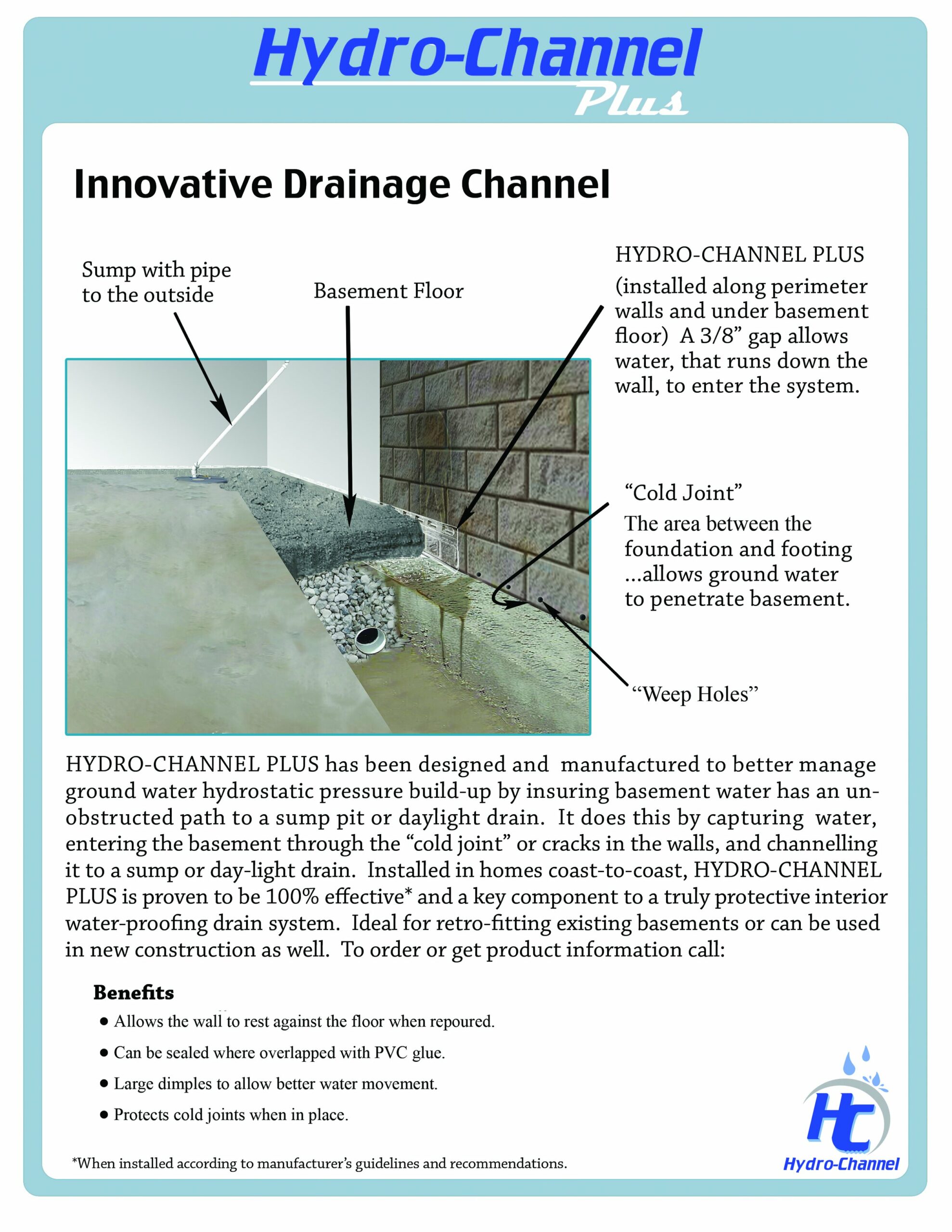 Everseal uses hydro-channel in all of our interior drain tile jobs.